MAF's Vision   
To see isolated people changed by the love of Christ
MAF's Mission
Serving together to bring help, hope and healing through aviation
Image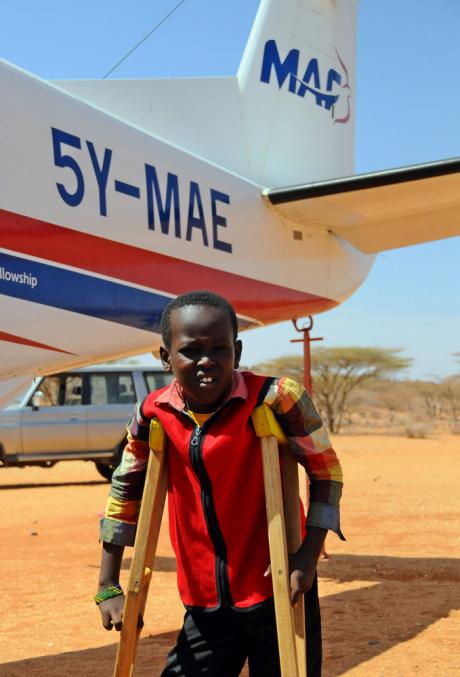 Photo: MAF Archives
Samuel and his mother have been flying with MAF for years. He flew to get surgery on his club foot and now flies for check ups at the clinic.
Serving for over 60 years in Kenya
MAF has operated in Kenya continuously since 1959, serving remote communities through aviation. The programme has a fleet of two Cessna 208B Caravans to meet the needs of our customers. We serve local church groups, missionaries, NGOs, and development and relief agencies who are working to provide access to healthcare, safe drinking water and the Gospel to the isolated people of Kenya, particularly in the northern remote regions.
Our base at Wilson Airport includes professional and experienced aircraft engineers who provide maintenance and repairs for our aircraft in Kenya and South Sudan, and provide a service for a small number of aircraft from outside MAF.
Our vision is to see isolated people changed by the love of Christ through serving together to bring help, hope and healing through aviation.
Image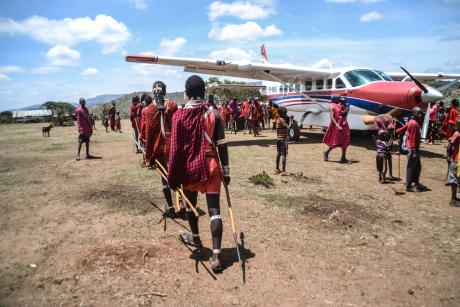 Photo: RedTribe
Fact File: Kenya
While Kenya's economy and development continue to grow, this growth has typically been centred on the main cities in the country's central highlands. Development in the north and eastern parts of the country is lags significantly behind. A telling indicator is maternal mortality, which is ten times higher in North Eastern Kenya compared to Nairobi.
Kenya's development is also affected by regular environmental hardships. A terrible drought in 2017 wiped out the livelihoods of many and failed crops resulted in high food prices which drove many families into poverty. Record rains in 2018 and 2019 then compounded the hardship by bringing widespread flooding and the resulting outbreaks of water-borne disease. With increasing environmental unpredictability across the planet, Kenya can expect more of these calamities.
While Kenya identifies predominantly as a Christian country, there are still many unreached people groups – again in the north and east – with traditional societies based around a semi-nomadic lifestyle and traditional religious practice.